3 tags
5 MORE Things Keeping You from Being a Social... →
5 great points all creators should pay attention to while on concentrating on social media
6 tags
Keeping Track of your audience
echolox: Why you should bitlify your links One key part of growing your audience as an artist/band is finding out where your current audience came from, because most likely you will find a lot more fans where there is already a bit of buzz going. The problem is: Not every platform you or your band uses on the internet gives you all the statistics you need.   Take SoundCloud for instance, what...
3 tags
"By focusing on flexibility, openness, and collaboration, musicians can guide..."
– Agile Marketing For DIY Musicians - hypebot
5 tags
Watch
The Social Hour talks with the prolific Seth Godin about his Kickstarter-funded book "The Icarus Deception." The interview is great to even learn just a bit about how users should be thinking of fan-fundraising services as engagement planforms instead of "just" for fundraising. Another great interview on the Twit Network. (via The Social Hour 95 | TWiT.TV)
6 tags
Minnesota theater intros 'Tweet Seats' to encourage audiences to engage and share: http://www.theverge.com/2012/12/28/3812386/guthrie-theater-tweet-seats-section-twitter
3 tags
"…a new business model for every piece of content you release."
– BitTorrent is really thinking about the new opportunities for creators! BitTorrent's Matt Mason On Rethinking The Music Industry Business Model: 'The Hustle Is Changing' | TechCrunch
8 tags
Pomplamoose's Jack Conte talks with the...
6 tags
Watch
(via Triangulation 73 | TWiT.TV) Great video with Roberto Hoyos who makes speciality throw pillows that cater to his audience —geeks. Roberto talks about how fell into a popular product, took a chance, bootstrap-funded his products, engaged with fans especially via twitter (@throwboy) and podcasts, and stuck to it.
6 tags
"I think people are naturally curious and want to know where the products they..."
– Cosmonaut stylus creator Dan Provost on how two guys make a living building hardware | The Verge
6 tags
Hard Rock Cafe Announces Boutique Label: Four... →
1 year + $100K + booking agent + tour van split among four bands = very neat experiment. Question: what will Hard Rock be doing to help the bands strategically build a fan base (and the demand for the band)? Or will the hype of being a Hard Rock band be enough to generate enough attention to sustain a band?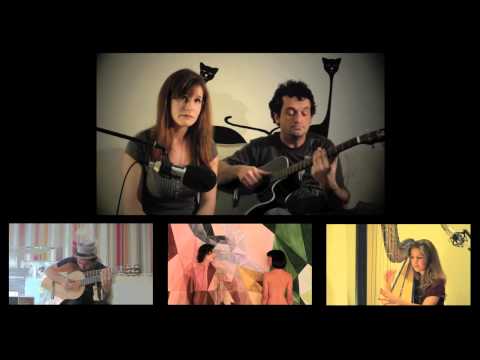 4 tags
"Because there is no such thing as a prime-time debut on YouTube, creators work..."
– On YouTube, Amateur Is the New Pro - NYTimes.com
6 tags
4 tags
"Make it great Give it time Be a mensch"
– Being Apptentive - How app developers should manage their relationships with bloggers App developers are creators, too! The advice at Apptentive applies to independent developers as well as other creatives that engaging with bloggers to spread the word about their creative work.
6 tags
4 tags
5 tags
"There is no marketing trick. There is human connection, and you can't fake..."
– How Amanda Palmer Built An Army Of Supporters: Connecting Each And Every Day, Person By Person | Techdirt
4 tags
5 tags
Nicki Bluhm's Van Session Covers and the 1%...
What you're seeing above is a great music video cover by Nicki Bluhm and the Gramblers of the Hall & Oates classic I Can't Go For That. The band has been recording from the dashboard of its tour van for some months, presumably between traveling from show to show. These great performances have been dubbed the "Van Sessions," have been posted to Youtube and nicely...
3 tags
4 tags
New Media Isn't New Anymore — Just Think Before...
In some recent work with artists — helping them setup systems like blast email updates, Facebook and Twitter posts, etc., it's all too clear when artists perceive these kinds of communications as something new and are missing the basics. And if they can't get past the basics, it's really hard for them to see the advantages of these "new" mediums compared to...
5 tags
"Authenticity and genuine connections always win. Always. Knowing what your..."
– Lessons Learned From Three Successful Kickstarter Music Campaigns - hypebot There are A TON of good points in this great analysis of three indie artists who've had success with fan-fundraising using Kickstarter.com, by Clyde Smith. The conclusions hold true not just for fundraising, but...
7 tags
4 tags
6 tags
4 tags
"Tumblr, which is basically halfway between a blogging platform and Twitter,..."
– Tumblr Blows Past 15 Billion Pageviews Per Month, Thumbing Nose At Old Media Thinking As It Goes Tumblr an amazing free tool (blog or website replacement) that lets others spread the word about your art. The barriers to posting content — written word, photo, video, repost of someone else's...
Watch
(via How Kina Grannis Walked Away From a Major Label Deal and Became Music's Next Big Thing (Video) - The Hollywood Reporter)
8 tags
Bandcamp's Analytics Shows It's Making Lemonade...
Bandcamp has a great post on their blog showing the results of inbound website traffic data. At least for Bandcamp, it shows that some users of freeloader websites still end up buying music, with a number of great examples. It ends with some inspiring hope from the innovative company: When we first launched Bandcamp, the conventional wisdom was that music retail was moribund, and that...
5 tags
5 tags
5 tags
Watch
There's No Better Time in History to be a Creative …says author Scott Sigler on this week's episode of TWiT.tv's Triangulation. It's a great video with an author who is successfully finding, engaging and growing his fan base and making a living from his creativity.
4 tags
7 tags
5 tags
YouTube's new built-in Store enables Creators to... →
This is some amazing progress for independent artist. We talk in our Rock Your Net workshops about strategically using YouTube videos as a way to attract new fans to learn more about you. Until now, you had to link away from YouTube to be able to sell or give something away to a potential fan. But no longer. YouTube has partnered with a number of amazing service providers to enable artists to...
5 tags
It's important for creators to own their own... →
A very good and geeky explanation of why running your own website, with its own domain is so important for creators. From Marco Arment (the creator of the wonderful service Instapaper: I've always built my personal blog's content and reputation at its own domain, completely under my control, despite being hosted on many different platforms and serving different roles over the years. It has...
5 tags
6 tags
6 tags
5 tags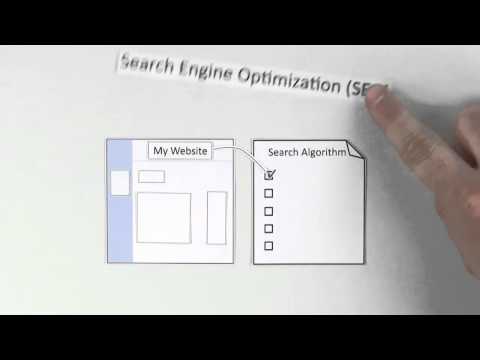 5 tags
Uniform Motion: Data, or lack thereof. →
uniformmotion: We received a few requests from some cheeky individuals asking us if our new high profile had translated into more plays, sales, etc… That got us thinking. We were thinking of posting some numbers to give people an idea of what a bit of internet buzz can do for your bank account and self…
3 tags
3 tags
Facebook Launches Subscribe Button for Following... →
Facebook is now asynchronous. This breaks down the need of whether people need private profiles vs. public pages. Users no longer have to "like" something to follow something, and Facebook users can use their private profiles to publish specific public posts. Confused? It's really a rethink of how Facebook works! This is a very interesting and significant development and for...
4 tags
How Much Does A Band Make From Various Music... →
Uniform Motion outlines for its fans what it makes from all its methods of distribution. May help to enlighten its fans as to where an indie band gets its revenue.
6 tags
8 tags
Move over Movie Soundtracks, eBooks now get... →
Service and mobile app Booktrack lets readers add a soundtrack to the ebook their reading. The first time I'd heard of a book soundtrack was Gavin Mikhail's soundtrack to "Between Shades of Gray" which I thought was very innovative. While books and music and movie soundtracks have been around for quite some time, I think the mobile ebook environment could give artists...
Live Cooking Class Explodes On Google+ →
Great new use of Google+'s Hangouts — collaborative and interactive cooking class.